New Years Resolutions with CMA
We are all excited to ring in the new year tonight, but tomorrow it's time to start those New Year Resolutions. Many will resolve to lead a healthier lifestyle in 2015 through diet and exercise. Dieting often gets a negative connotation, but it doesn't have to mean cutting out foods you love. Did you know red meat can be part of your New Year's resolution to get fit and healthy? Many steaks cut from the Sirloin and Round meet the USDA's regulations to qualify as lean or extra lean protein.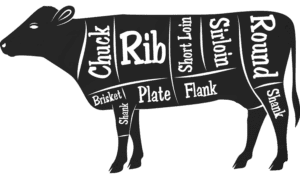 That means you can eat cuts like our delectable Top Sirloin Steak on your New Years "diet!" Our Top Sirloin has a rich beef flavor with less fat than other cuts of steak. Simply season with salt and pepper and put the steak on the grill or griddle.


Enjoy and Happy New Years from your friends at
Chicago Meat Authority!